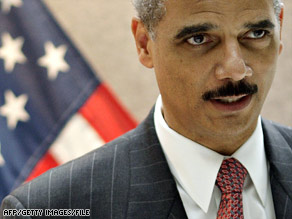 From CNN:
WASHINGTON (CNN) -- The Obama administration has informed a federal judge it will continue to invoke the "state secrets" privilege in a legal battle with an Islamic charity suspected of funding terrorism.
The United States has designated the Oregon-based al-Haramain Islamic Foundation as a terrorist organization. The group, which has sued the government over alleged warrantless wiretapping, is demanding classified information about the program.
Read more
....
My Comment:
Goodbye to the old boss .... hello to the new boss.