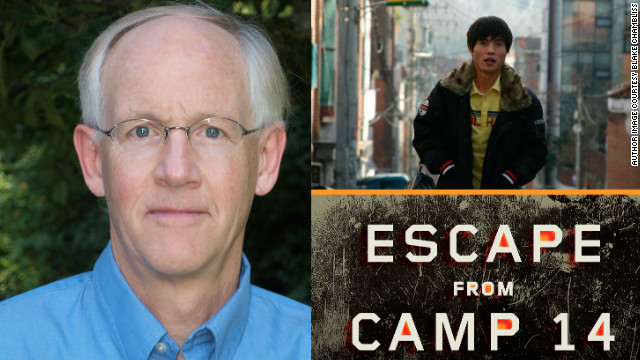 Journalist Blaine Harden chronicles the life of the only camp-born man known to escape a North Korean camp.
'Escape From Camp 14' A True North Korea Survival Story -- CNN
(CNN) -- Shin Dong-hyuk is the only known person born in a North Korean prison camp that escaped and survived to tell the tale.
Journalist Blaine Harden first uncovered Shin's story in 2008 and has now turned it into the riveting new biography "Escape from Camp 14: One Man's Remarkable Odyssey from North Korea to Freedom in the West."
North Korea has been splashed across world headlines in recent weeks over its threat to launch a long-range rocket, its suspected nuclear program and for its continued defiance of the West. If you want a singular perspective on what goes on inside the rogue regime, then you must read his story.

Read more
....
My Comment:
Some of my father's friends experienced the same thing in a Soviet gulag .... and listening to Shin Dong-hyuk reminds me of those stories .... especially the horrible stories of what happened to their loved ones and family members.
As to what is my take .... I find all of this very disheartening. We are in the 21rst century .... and it is astounding that we do not only have a state in North Korea that treats it's citizens like this, but we are also willing to support it with food aid (which is never given to those who need it), and political recognition.